view all news
Complete Story

05/24/2022
Member Q&A with Tyler J. Campbell, MD
OSMA Thought Leadership
---
OSMA member leaders work tirelessly on behalf of our members to ensure OSMA is meeting the needs of physicians and responding to the ever-changing healthcare landscape.
---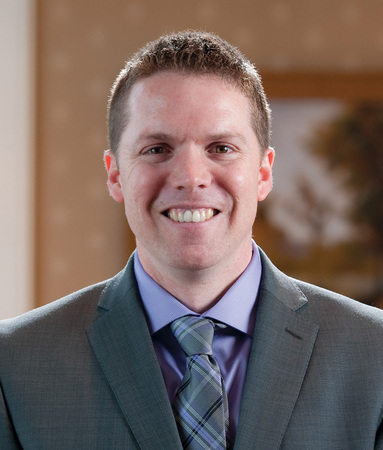 Tyler J. Campbell, MD
District 1

19-year member

Family Medicine
---
Q: Tell us about your medical career. What is your role and where are you currently practicing?
A: I currently practice Family Medicine at Mercy Health – Adams County Family Medicine, located approximately 60 miles east of Cincinnati. I am the only physician in the office, and we have a Nurse Practitioner. We care for patients of all ages in the rural communities we serve. I also precept 2nd and 3rd year medical students from AT Still University and the University of Cincinnati. Our practice was also part of the CPC+ Program and I served as the Regional Physician Lead for the Cincinnati market of Bon Secours Mercy Health.
---
Q: How long have you been a member of OSMA? What are the different ways you have been involved in the organization over the years?
A: While I have been a member of the OSMA since graduating medical school, I didn't become involved until 2011. At that time, I was presented with the opportunity to represent my county at the OSMA House of Delegates. I was subsequently elected to the OSMA Delegation to the AMA the following year and have continued to serve since that time, first as an Alternate Delegate, and now as a Delegate. I also served 2 years as an At-Large Councilor.
---
Q: What are you looking forward to in working with the OSMA Council this coming year?
A: I would like to see OSMA's Council help advocate for some of the strides that have been made in the areas of telehealth during the current pandemic. While rapid changes were made out of necessity, it may provide a platform that can be built upon to allow greater flexibility for patients and physicians moving forward, provided patient safety, privacy, reimbursement and other issues are appropriately addressed.
---
Q: What do you see as some of the biggest issues facing healthcare in the coming year? How can OSMA work to address these issues?
A: In addition to the issues mentioned above, I think physician well-being continues to be a major challenge. OSMA has made this topic a priority in the past and should continue to work to provide physicians resources to help address burnout and alleviate administrative burden.
---
Q: What are some of the ways in which OSMA has supported your medical practice?
A: Every practice is different and has unique challenges. By being involved with OSMA, I have the ability to represent our rural community and its physicians on a broader scale. This helps ensure the voices of these unique practices have the opportunity to be heard. In addition, the ongoing advocacy efforts of OSMA benefit all physicians, and my practice is no exception.
---
Q: How can Ohio physicians get involved in OSMA and get the most out of their membership?
A: There are multiple ways to get involved. First, become a member. The OSMA is advocating on the behalf of physicians. Membership helps with those advocacy efforts and helps make sure our interests are represented appropriately. If an opportunity is available, consider becoming a delegate or alternate delegate, or at least reach out to your local delegates to make sure your concerns are brought forth.
Once you are a member, check out the educational opportunities, insurance savings, practice management tools and the variety of other resources that are available to support your practice. I'm sure you will find that your membership and participation has a great return on investment.


---
---
If you'd like to get in touch with OSMA leadership or learn more about Council, please email council@osma.org.

---